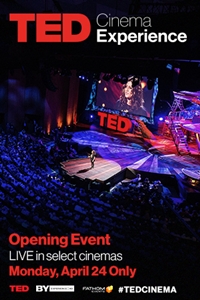 May 14 & 15 & 17
TED Cinema Experience: Opening Night
(2017)
The Opening Event of TED2017 will present cinema audiences a one-of-a-kind opportunity to experience the conference with their communities as new TED Talks are presented for the first time in front of 1,500 TED attendees, representing the world's leading thinkers and doers in Vancouver, Canada. For the second consecutive year, cinema audiences will get this exclusive look inside the opening night of TED and experience revelatory talks and performances as they unfold on the TED stage.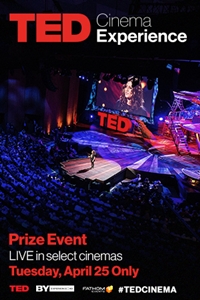 May 28 & 29 & 31
TED Cinema Experience: $1 Million Prize Event
(2017)
Cinema-goers will watch with their communities as the TED Prize winner receives a $1 million award towards a creative, bold wish to spark global change. By investing in a powerful idea every year, the TED Prize accelerates progress toward solving some of the world's most pressing problems. The session will also feature an exclusive update from a former TED Prize winner, as well as talks from exceptional TED speakers.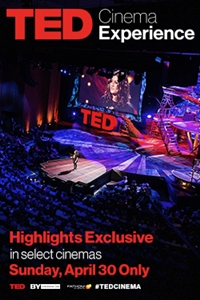 June 4 & 5 & 7
TED Cinema Experience: Highlights Exclusive
(2017)
TED will be opened up for the public like never before, with a program created exclusively for cinema audiences. This event will give cinema-goers a first-of-its-kind look at the TED2017 conference experience, driven by revelatory TED Talks and performances captured live that highlight some of the most insightful, inspiring and exciting moments of the week-long TED2017.